Drive responsibly and courteously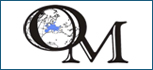 The campaign is based on a special police operation using the broader control in combination with positive intervention of representatives of "Open Youth" towards encouraging responsible driving and reduction of road aggression at the beginning of the active summer season.

"Open Youth" and the local Police pick a spot from the road with high risk of crash. For two hours the Police stop all vehicles for routine check of full compliance with the legislation. Once the check is completed an "Open Youth" volunteer goes to the vehicle and speaks with the driver and the passengers about how important it is for the safety of all to be courteous on the road. The volunteers distribute a leaflet with the ten "commandments" to be courteous on the road and anti-stress balls for reduction of negative emotions.

---