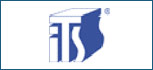 The aim of the "Safe on bike" action is to realize educational programme in the field of road safety among the fourth grade students, who learn how to ride a bicycle safely. The program has been carried out for the past 5 years and continues to attract more participants each year.
The programme is realized throughout the whole school year at Primary School no. 5 in Nowy Dwor Mazowiecki. At the end of the programme (April-May), always on Friday, all 4th grade students meet at school and participate in a competition which sums up their knowledge. On the following day (Saturday) the competition is accompanied by a cycling picnic with many attractions. The participants come from the school which organizes the whole event, but also from the nearby schools. Teachers and parents are engaged in the event as well.
Patronage over the whole project is taken by the Marshal of the Mazovia Region and the Mayor of Nowy Dwor Mazowiecki. The co-organizers are central and local authorities, and local organizations which ensure safety, such as Association of Friends of Five, Metropolitan Police in Warsaw, County Police Headquarters in Nowy Dwor Mazowiecki, County Fire Department, Municipal Police. Famous sportsmen, actors and other celebrities are invited to support the event and promote safe behaviour in traffic.
During the picnic, children who participated in the educational programme "Safe on bike" have a chance to pass the exam and receive the cycling license.
The participants have a chance to take part in the presentations of roll-over car simulator, belt sledge, collision weight, interactive multimedia programmes and first premedical aid.
For different age groups organizers prepare competitions with prizes and trainings.

---